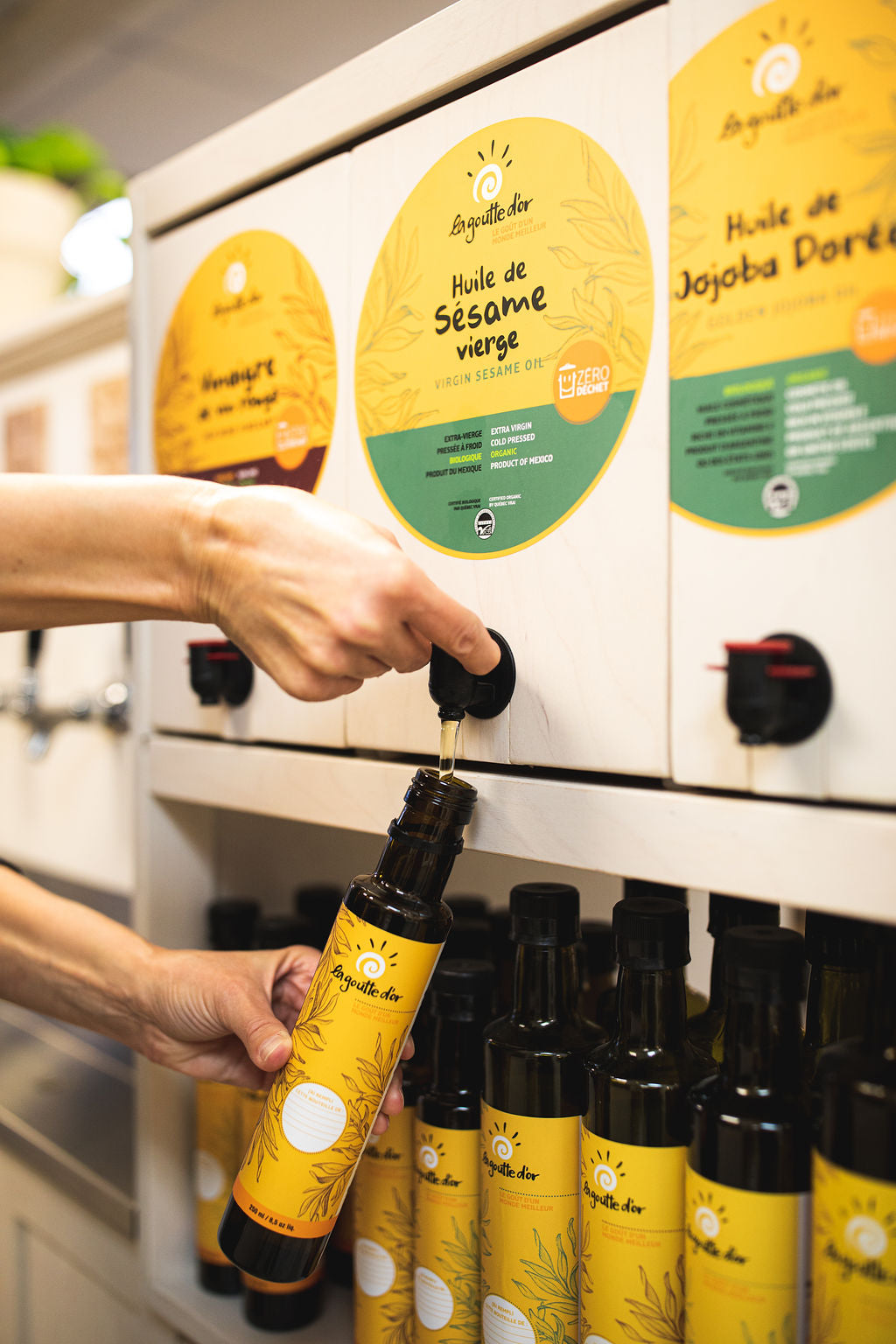 BECOME A RETAILER!
Oils and vinegars in bulk in your zero-waste or grocery store?
It's possible!
All of the details here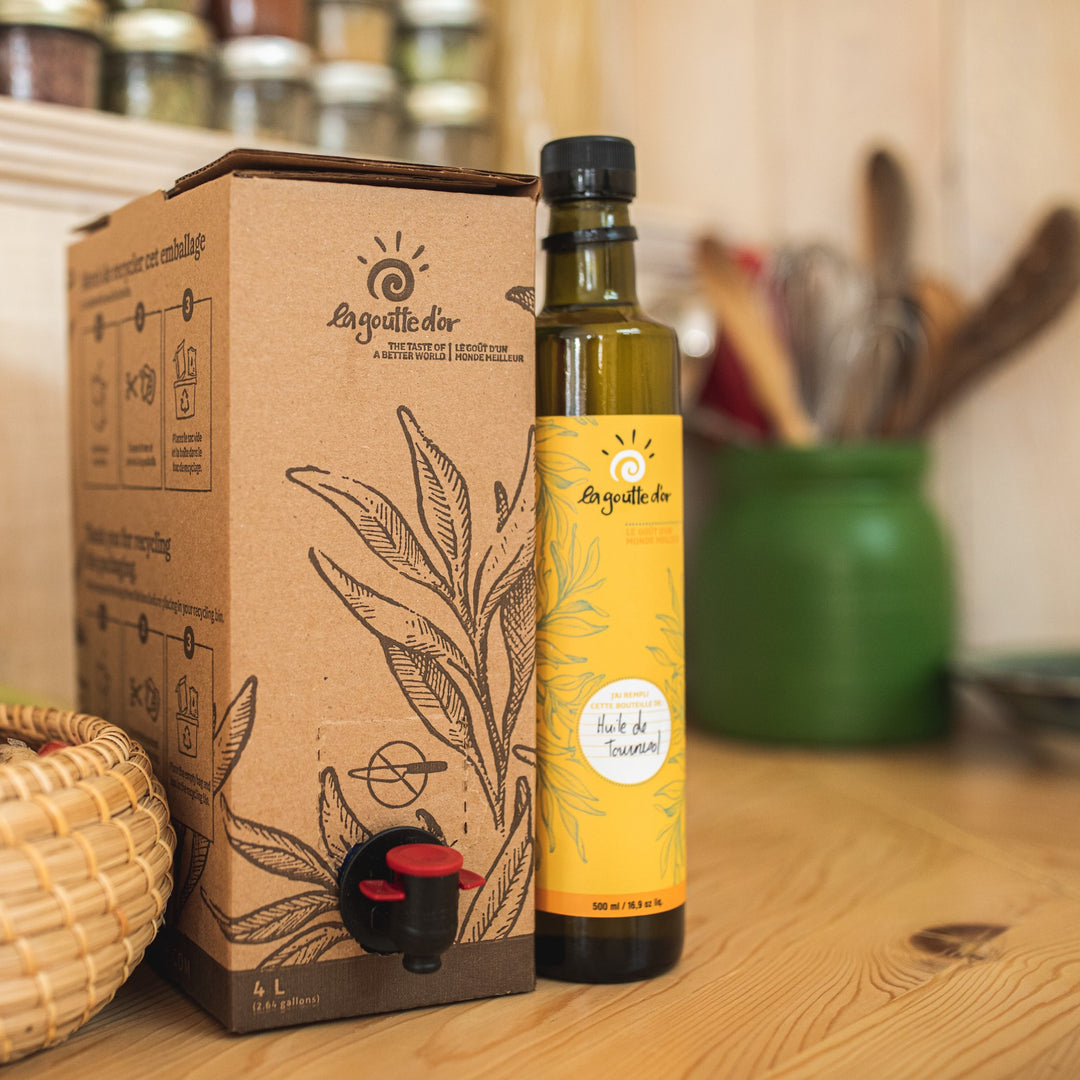 FAMILY FORMAT
A new project for 2023, our family format is a packaged product for direct sale to consumers. The goal with this format is to allow people to fill their containers at home with ease.
Customers can fill their containers at home and reconcile "waste reduction" with "ease of shopping".
COMMERCIAL FORMAT (bulk)
The commercial format corresponds to the volume offered for bulk sales in your business. With this volume, customers can arrive at the store with their own bottle and refill it on site!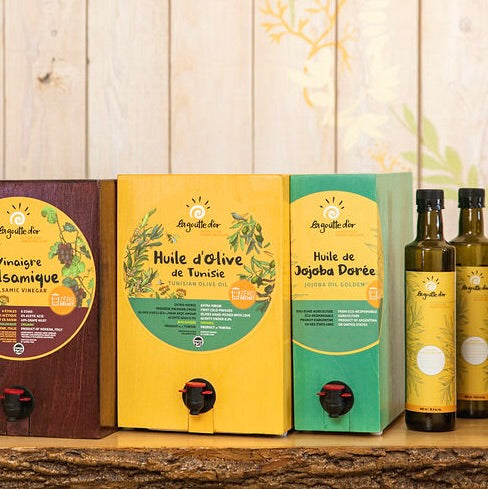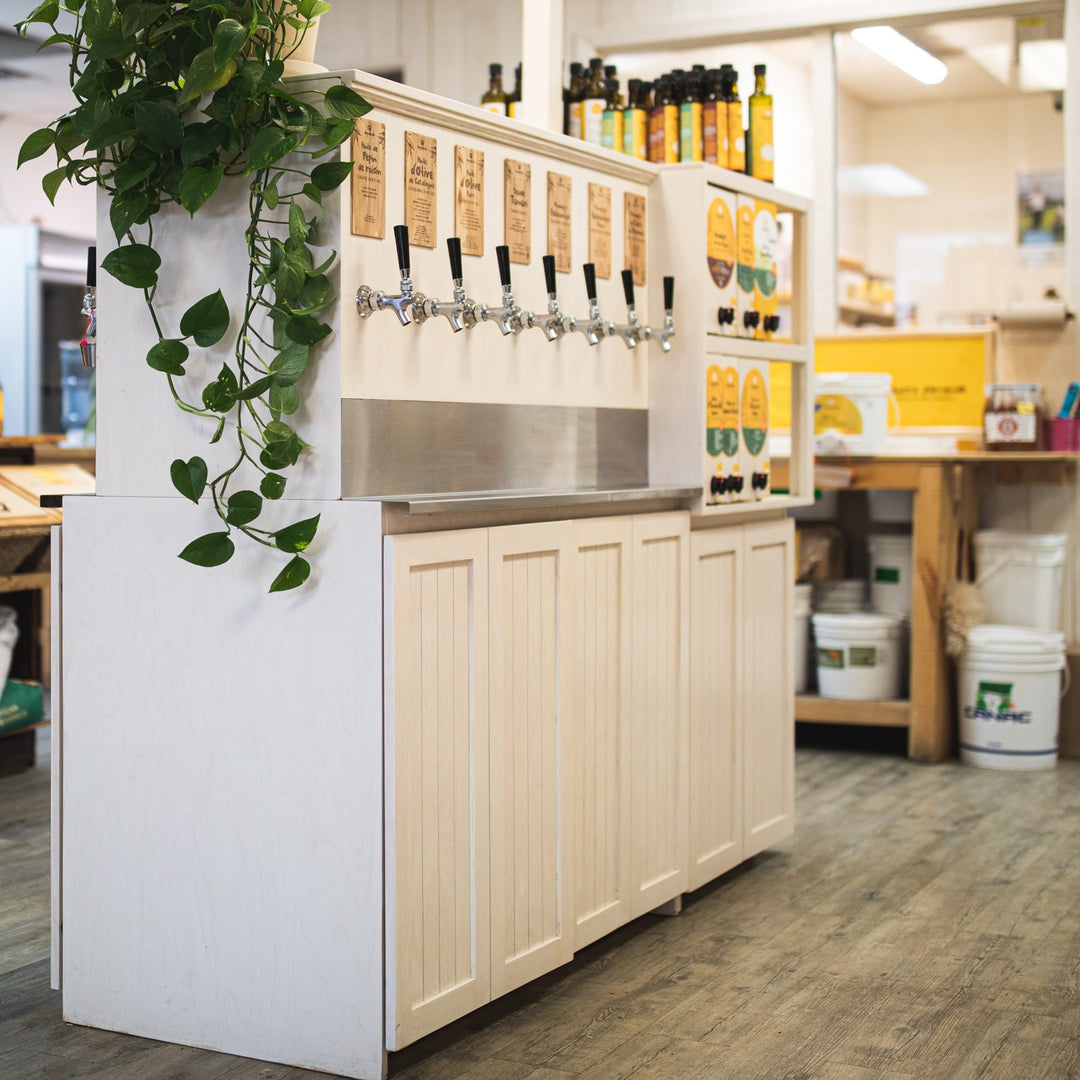 Bulk Counter
The bulk counter is a cabinet designed specifically for the sale of oil and vinegar in bulk. Made with love by our cabinetmakers, this piece of furniture has a clean and refined style to reconcile aesthetics and space optimization!
Boxes
Our boxes are wooden displays designed by our cabinetmakers to simplify the filling of customer bottles with minimal management for your team. Each product presented in a case is thus protected from light, heat and air!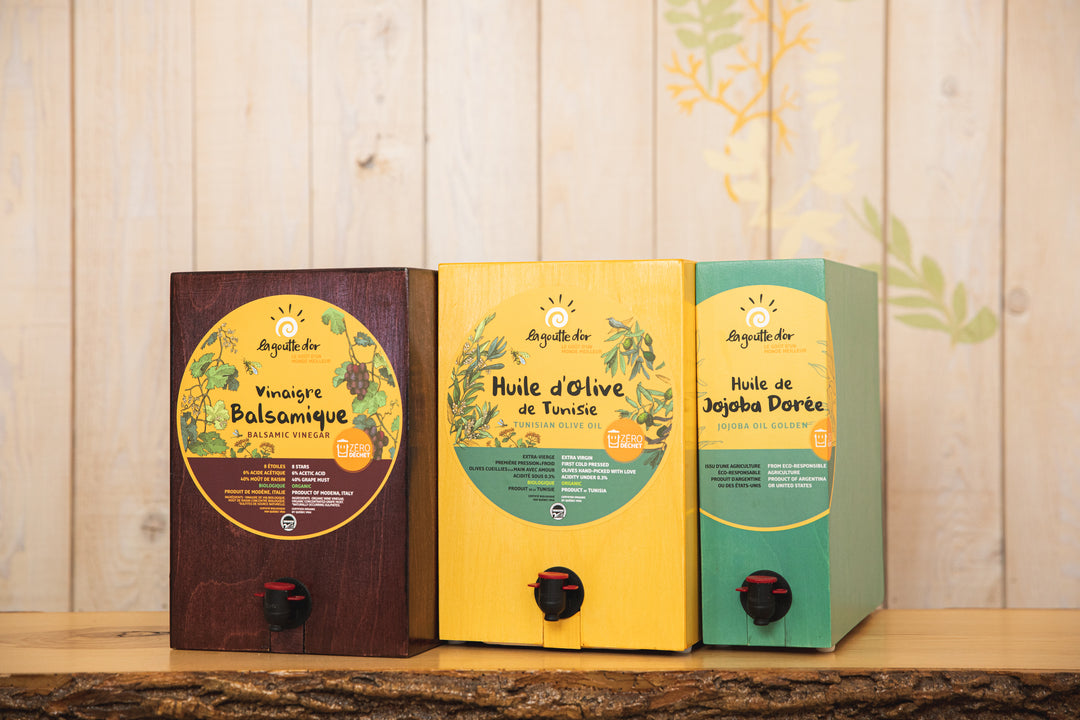 Contact us for more information
We look forward to hearing from you!