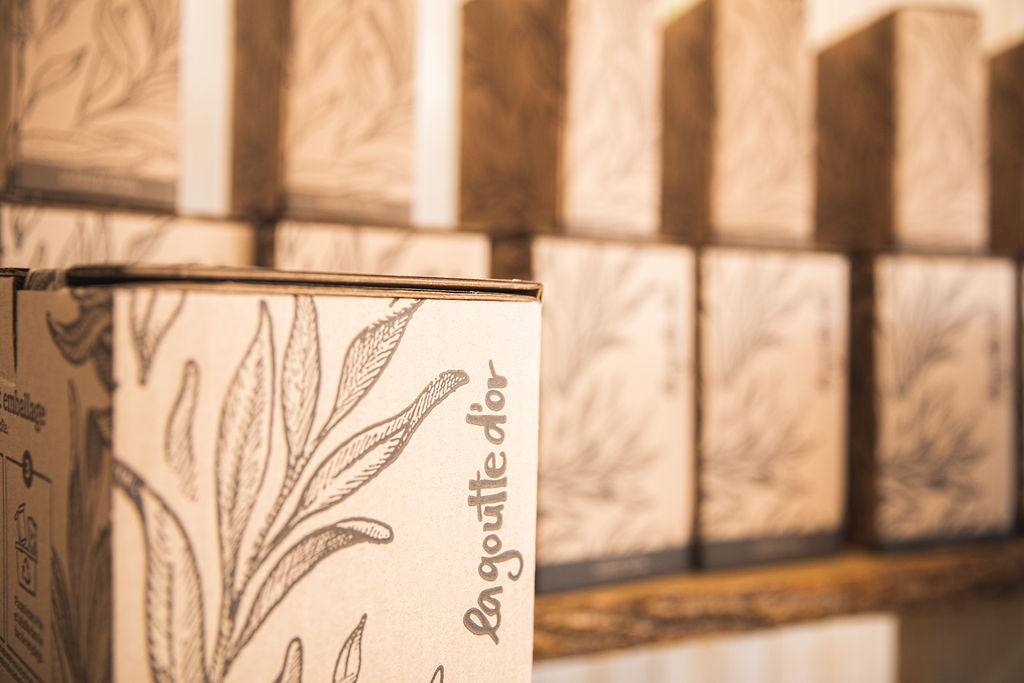 The taste of a better world
La Goutte d'Or is:
La Goutte d'Or Inc. is an importer and distributor of oils, vinegars and other liquid goods in bulk for food and cosmetic companies that, like us, want to contribute to a more ethical and ecological world. Specialized in organic and quality products, our mission is to share the soul of each "goutte d'or" we receive and to value the precious work of producers that we find in each item.
At La Goutte d'Or, we are delighted to conscientiously import and distribute oils, vinegars, and other delicious foods mostly certified organic or from eco-responsible agriculture. In addition, we prioritize local food, from farms grown near us. Our zero-waste orientation allows you to take concrete action for a healthy environment. Our greatest joy is to deliver you the abundance of nature, while respecting it. La Goutte d'Or is also the taste of a better world!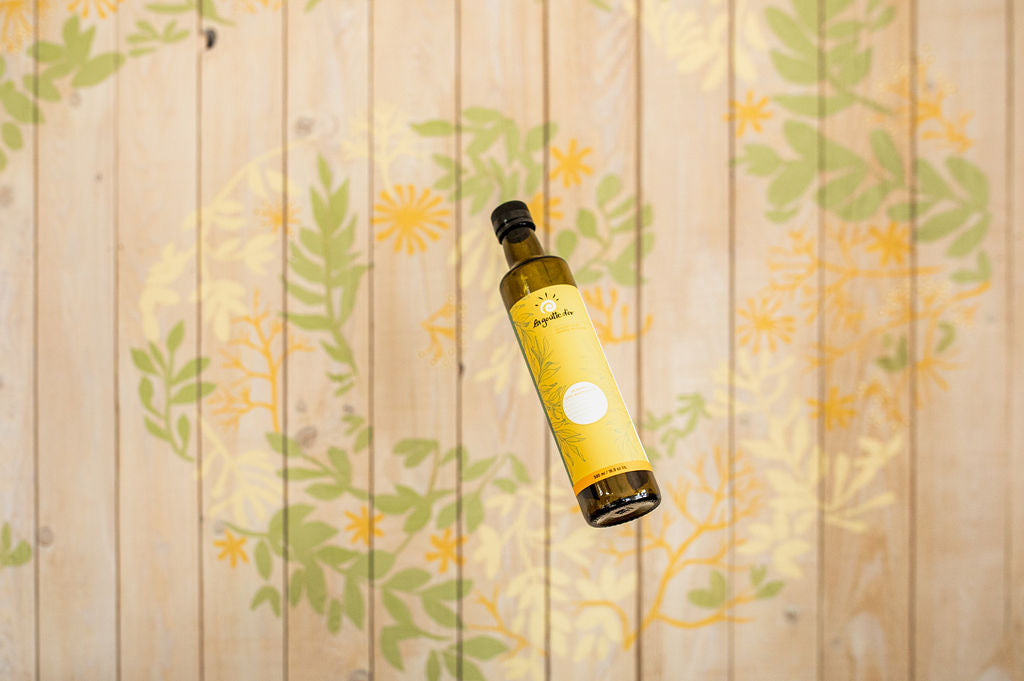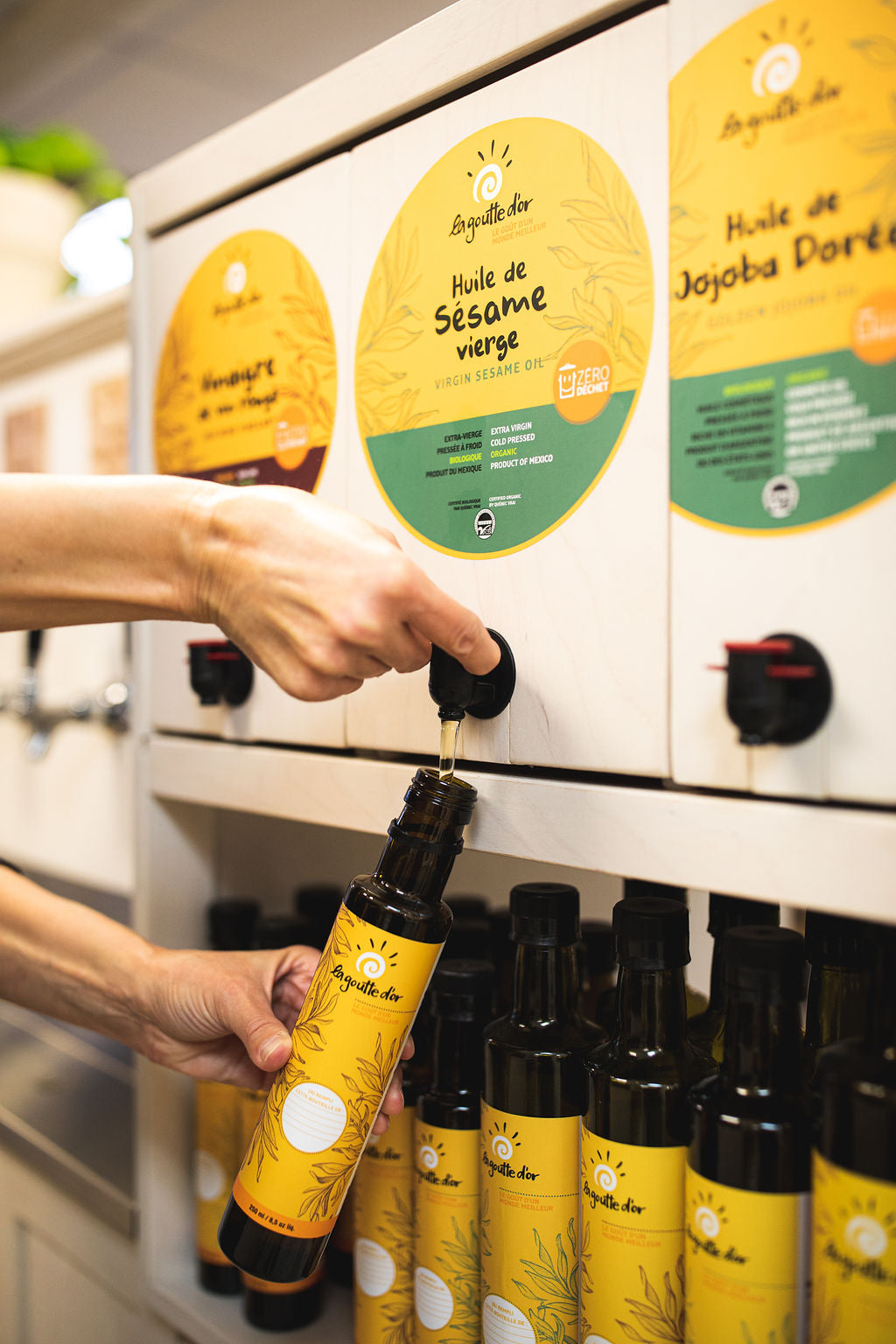 OUR INVITING PROMISE
We are deeply convinced of the power of each gesture and that their sum is the guarantee of a more harmonious and respectful world in alignment with our innate, deep values. La Goutte d'Or therefore proposes to actively participate in change. How? By offering the opportunity to make a social and responsible gesture, simply by transforming consumption habits, every day, one container at a time! We also take care of our planet by encouraging organic and local farming, just as we take care of you by offering you delicious food of the highest quality!
... because we are all writing our history together as a human family, and we want it to be above all a great story of LOVE!